The 2019 event will take place on Tuesday 18 June.
You can download a copy of this A4 poster to advertise the race here.
Sign-up link here: https://www.entrycentral.com/event/105209
Race details
Number collection Number collection: 6.30pm to 7.20pm outside the Velopark, Queen Elizabeth Olympic Park, Abercrombie Rd, London, E20 3AB
Race Time: starts 7.30pm
Course: It is a fast, paved 2-lap course with a number of twists and turns. The course is generally flat with just one noticeable incline and descent.
Results: Results will be based on gun times, you will receive both this and chip times for your own records. Race Results will be available to view here after the event
Toilets and changing facilities: Male and female changing facilities (inc showers) at the Velopark (100m from registration desk)
Car Parking: There are no free parking spaces in the area. There are some paid parking spaces available in surrounding streets and at Stratford International Station.
Public Transport: Participants are strongly encouraged to arrive by public transport. Stratford International, Stratford and Leyton stations are all within a 20 minute walk of the start. Busses 97, 308, 388 and W15 all stop within 10 minutes' walk of the start.
After race mid-summer party
Please join us in celebrating the longest day of the year from 8.45pm onwards - venue to be confirmed.
The announcement of race winners and the prize giving ceremony will take place here.
Transport
-We strongly encourage you all to use public transport where possible. All stations are within 15 minutes' walk from the race HQ
-Stratford International can be reached by DLR and bus
-Stratford (Central and Jubilee lines, plus the Overground and TFL rail)
-Leyton (Central line)
-Local bus routes are: 97, 308, 388 and W5
-There is no free parking in the area. Paid parking is available in surrounding streets or at Stratford International station (£3.10 for up to 6 hours)
Baggage and Facilities
-Male and female changing facilities are located within the Velopark. Marshals and signs will direct you.
-Some personal lockers are available within the Velopark
-Bags can be left at the registration area at owners' own risk
-First aiders will be available around the course for your safety. If you feel ill or notice anyone else in distress, please inform a marshal
Course:
- This is a 2-lap course within the north park of Queen Elizabeth Olympic Park. You will pass and spot iconic venues such as the Olympic Stadium, Velodrome, CopperBox Arena and the Orbit, plus the Olympic and Paralympic rings. Be sure to run over the timing mat on both laps to receive split times in your results
-After the finish line you will be funnelled to a side path to collect your water. You will be able to line the edge of the route to cheer on your fellow team-mates but please pay attention to the marshals' directions and avoid obstructing the course
-The park will remain open to the public- be aware of other park users (pedestrians and cyclists) throughout the race
Age Restrictions
The race is open to anybody over the age of 16. There is no upper age limit
Prizes and Social
-Water and treats will be available to all finishers.
-Prizes for 1st 3 men; 1st 3 women; 1st vet men (40, 50, 60, 70); 1st vet women (40, 50, 60, 70).
-Results will be based on gun times, you will receive both this and chip times for your own records
Photos and results from last year's event: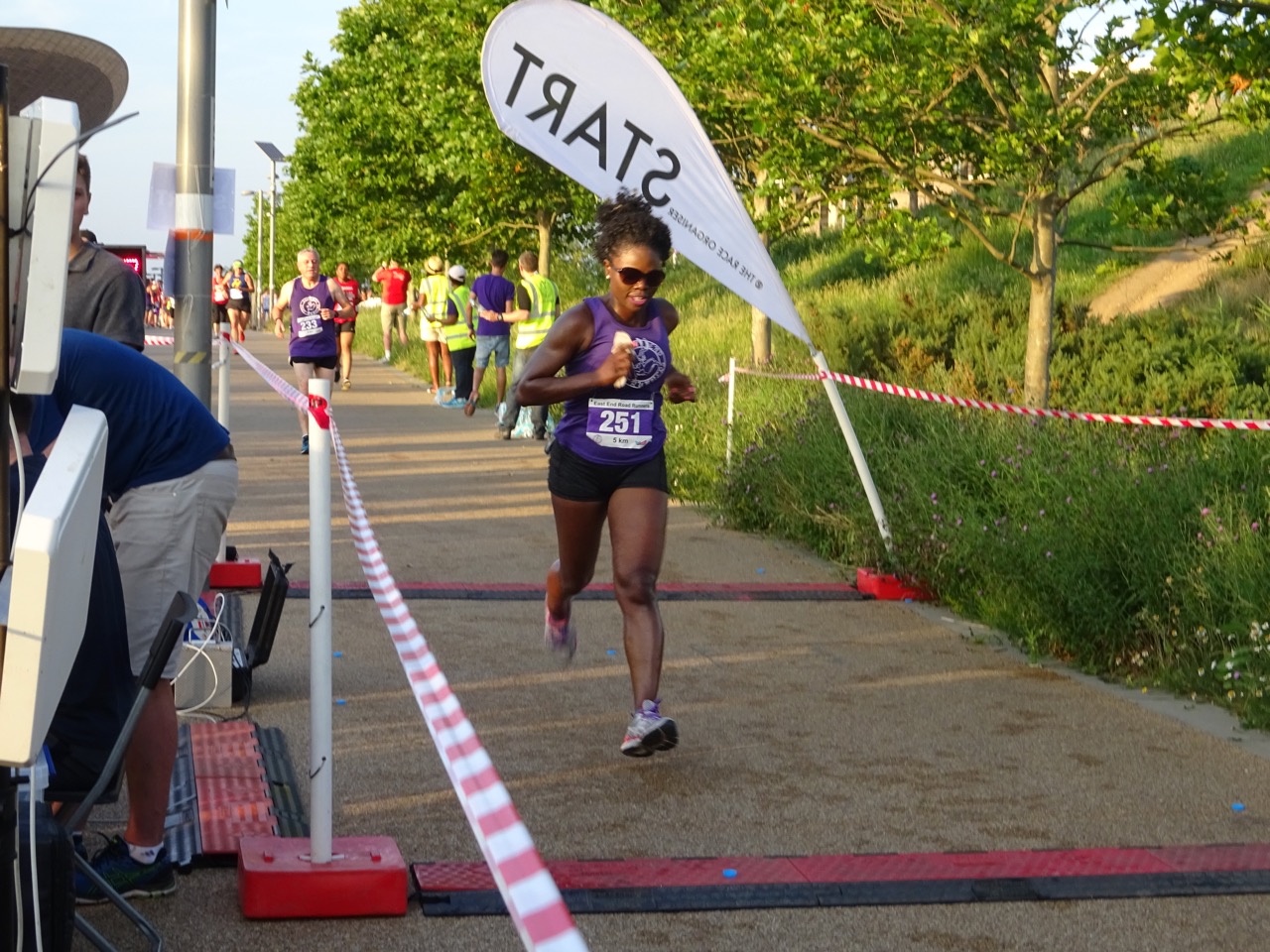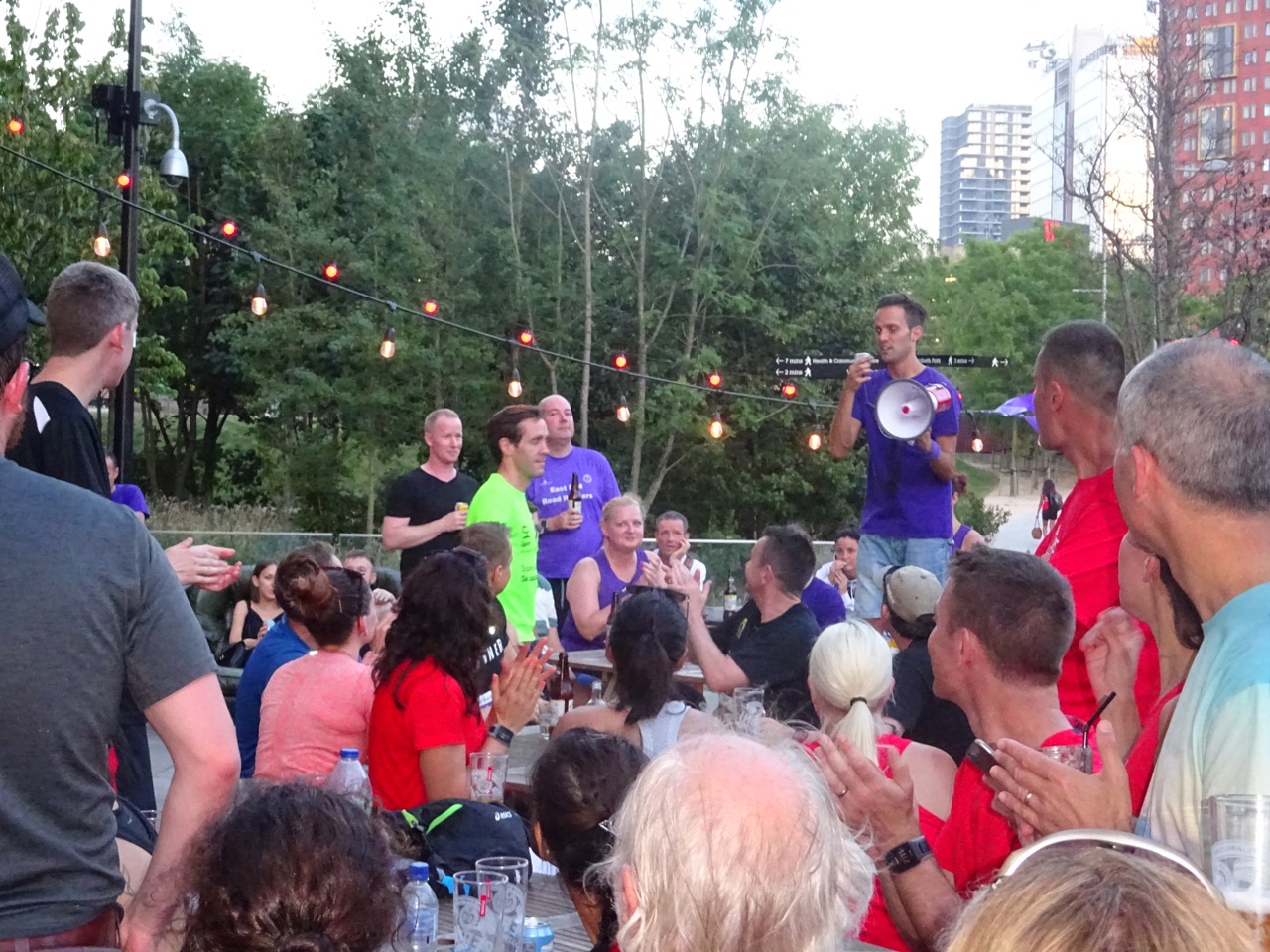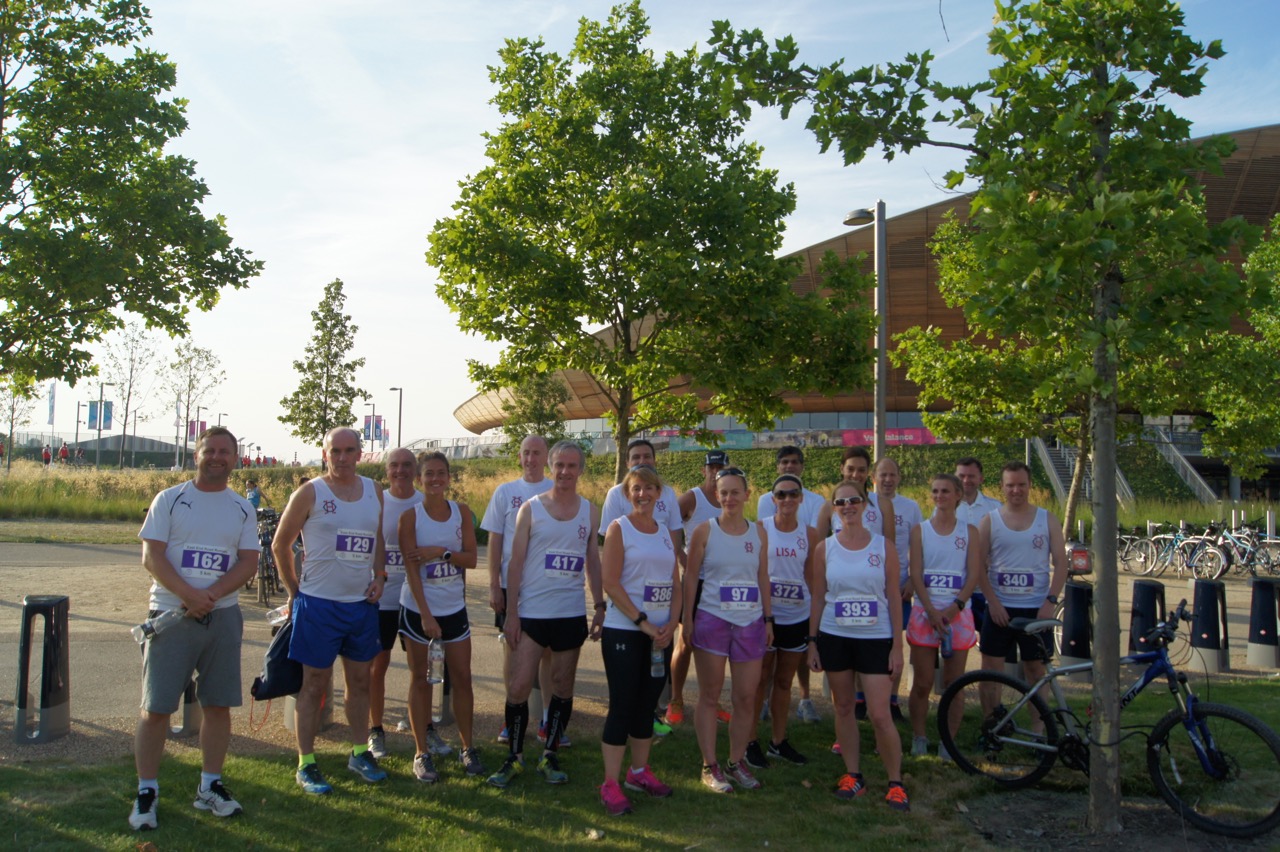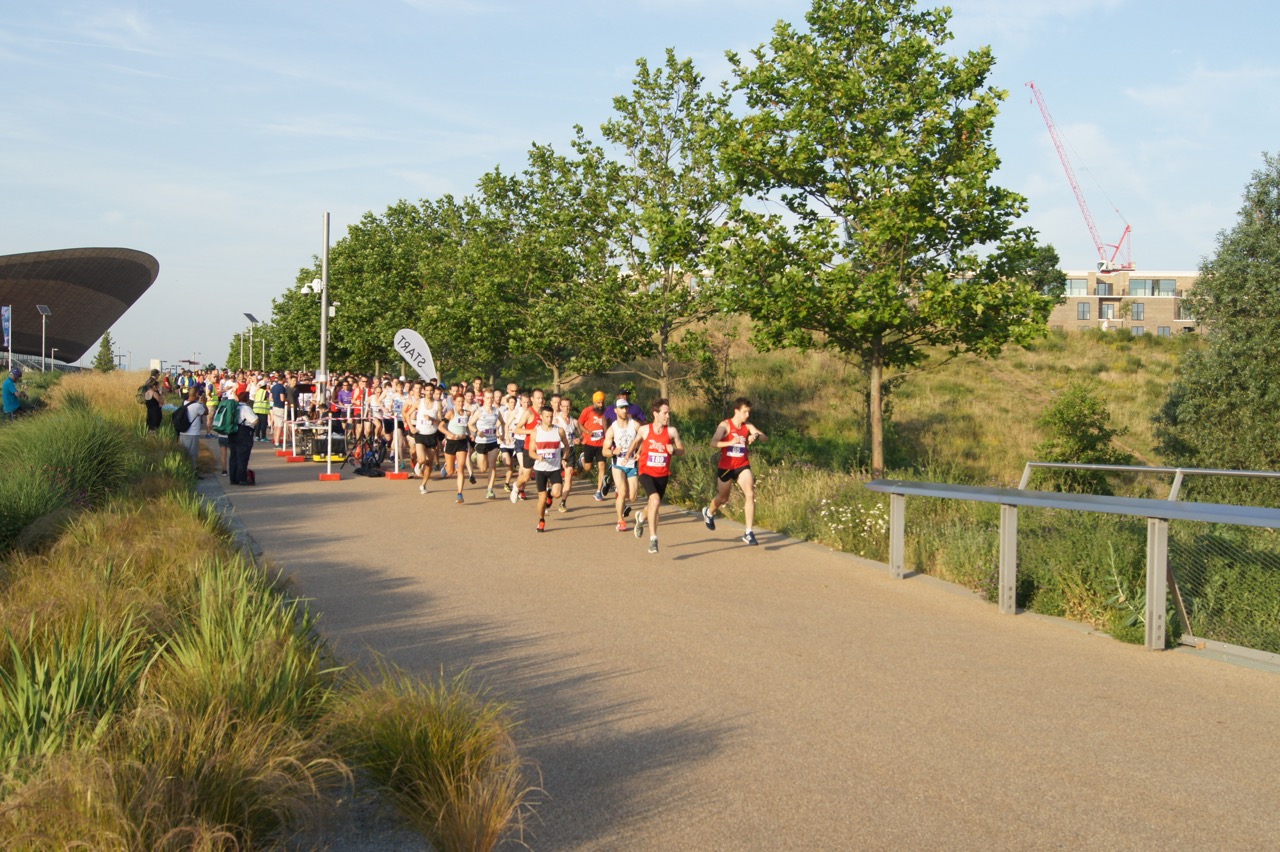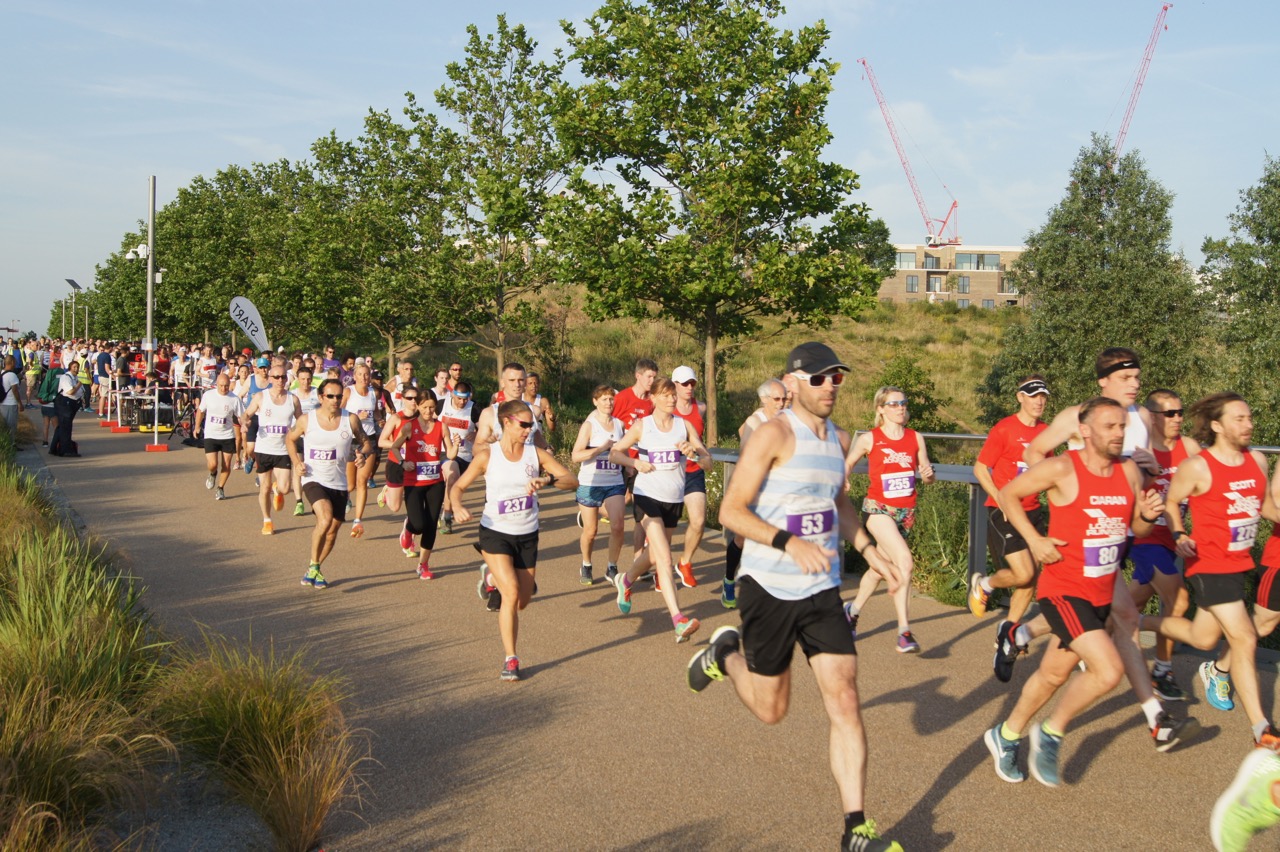 | Pos | Race No | Name | Time | Net Time | Category | Cat Pos | Gender | Gender Pos | Club |
| --- | --- | --- | --- | --- | --- | --- | --- | --- | --- |